A Wildlife Science Degree for Park Ranger can place you in an ideal situation to follow your dream of working successfully as a Park Ranger.
Wildlife science is the application of ecological knowledge in a highly intelligent manner that finds balance between the needs of wildlife populations and the needs of people.
Are you interested in a program that will greatly empower you in the role of Park Ranger by teaching you knowledge of the biology and ecology of wildlife species and how to properly direct management techniques to accomplish desired management goals?
A worthwhile description of what is studied through Wildlife Science can be found at this location for the University of Washington.
Wildlife Science Degree Subject Matter
A wildlife science degree program should cover the following important topics:
Technical skills
Vertebrate diversity
Invertebrate diversity
Policy
Plant diversity/ecology
Structure and function
Find schools and get information on the program that's
right for you.
(It's fast and free!)
Featured Schools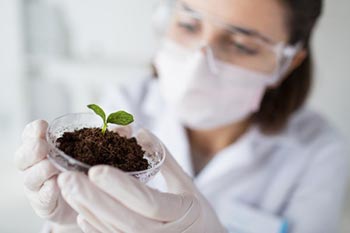 A Wildlife Science degree is based on biology. This dynamic program offers students a wide and well-rounded education concerning the management of wildlife resources through the analysis of wildlife species. This includes species needs, habitat manipulation, ecology, and the role of wildlife in our society.
Students will delve into basic sciences (math, chemistry, physics), then learn the basic ecological principles and evolutionary forces that can dramatically affect wildlife. Course work often addresses the assessment and management of wildlife resources, as well as the biology and natural history of distinct taxonomic groups.
Learn about the Requirements it Takes to Become a Park Ranger in your State
Park Ranger Programs and Educational Opportunities
Get Your Degree!
Find schools and get information on the program that's right for you.
(It's fast and free!)
Choose your area of study and receive free information about programs you are interested in. Park rangers are responsible for protecting our parks and wilderness areas as well as guiding and educating the public. These duties are the same across the local, state, and national levels. Park rangers pursue degrees related to parks and recreation, environmental science, as well as law enforcement and criminal justice.