Have you been seeking information about Mississippi Park Ranger Training and Degree Requirements? We have compiled some helpful information for you here.
Park rangers in Mississippi are focused on protecting outside recreational areas for visitors and residents. Mississippi park rangers perform functions including:
Managing facilities at parks
Supervising other workers
Providing security for guests and park facilities
Helping visitors in activities that are recreational
Park rangers in Mississippi possess the possibility of working as state park rangers for the Mississippi Wildlife, Fisheries, and Parks, or as national park rangers for the National Park Service.
Find schools and get information on the program that's
right for you.
(It's fast and free!)
Featured Schools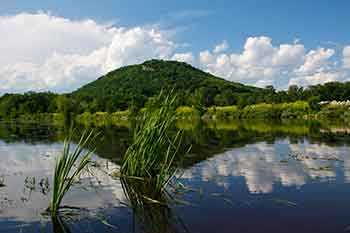 Requirements to Become a Park Ranger with the Mississippi Wildlife, Fisheries, and Parks
Park ranger applicants must have a high school diploma or GED.
In order to provide yourself a competitive advantage for the field of park ranger, we advocate taking highly related school coursework at Mississippi schools and universities, including the following:
Recreational Sports
Outdoor Recreation
Design, as well as care of, facilities
Management of Recreation and Park Systems
Discover online park ranger educational opportunities in Mississippi that are a match for you!
Applicants who possess the following traits will have a distinct edge over other applicants:
Ethics
Strong work ethic
Service orientation
Self management abilities
Self-development abilities
Psychological maturity
Good interpersonal skills
Results-oriented behavior
Prerequisites – Anyone wanting to become a Mississippi Park Ranger must pass the following:
A drug/alcohol screening evaluation
A face-to-face interview
Physical Demands of Job:
Be able to lift up to 50 pounds
Visual acuity at diverse ranges
Great field of vision
Three dimensional vision and depth perception
Strong listening and speaking skills
Motor coordination
Training for Mississippi Park Ranger Occupations – Much of the park ranger training for Mississippi is performed on the job. Skills learned will include: fire prevention, Emergency response, funding and budgeting.
Learning to be a Park Ranger through the National Park Service in Mississippi
You can find several job sites through the National Park Service in Mississippi, such as the following:
Natchez National Historical Park
Natchez Trace Parkway
Tupelo National Battlefield
Vicksburg National Military Park
The following prerequisites must be met by national park rangers in Mississippi:
Hold U.S. citizenship
Pass the Physical Efficiency Battery evaluation
Pass a background investigation
Pass drug screen and a health exam
Experience and education qualifications for GS-7 park ranger positions occur through:
Possessing one year of specialized expertise in natural resources law enforcement responsibilities
OR
Logging 18 semester hours of graduate instruction associated with the park ranger occupation
OR
Mix of education, as well as experience/expertise.
Salary Information for Park Rangers in Mississippi
Park Rangers in Mississippi take home a great salary while pursuing a fulfilling career protecting the land of Mississippi. According to the Bureau of Labor Statistics, the average Park Ranger in the state of Mississippi makes a median salary of $54,530 per year.
Park Ranger Programs and Schools in Mississippi
Get Your Degree!
Find schools and get information on the program that's right for you.
(It's fast and free!)
Choose your area of study and receive free information about programs you are interested in. Park rangers are responsible for protecting our parks and wilderness areas as well as guiding and educating the public. These duties are the same across the local, state, and national levels. Park rangers pursue degrees related to parks and recreation, environmental science, as well as law enforcement and criminal justice.