Are you looking for information about how to work as a park Ranger in Hawaii? Here we have provided an overview of the Hawaii Park Ranger Training and Degree Requirements.
Hawaii is famous for geography and its stunning natural scenery.
Hawaii loves its 55 state parks that encompass almost 30,000 acres. These lovely state parks can be found strategically throughout Hawaii's five major islands, offering tons of chances to park rangers.
Generally, over 5 million individuals, annually, from all around the globe, see seven national parks are in the state of Hawaii.
Hawaii Park Ranger Job Duties
The Hawaii Department of Resources and Conservation Enforcement
Park rangers offer a critical function throughout Hawaii's parks by conducting law enforcement services to ensure that the parks safe and protected, while educating the public about the importance of conservation. The responsibilities of a Hawaii park ranger will change based on the level and park in which they work.
The requirements vary based on the amount of the place. Entry level is Level 1, while employment as a Division Leader will be Level 5.
Find schools and get information on the program that's
right for you.
(It's fast and free!)
Featured Schools
Most of the likely tasks performed by Park Rangers in Hawaii can contain:
Helping injured or missing hikers
Educating people about area and how to help conservation efforts
Conducting tours
Working outside and caring for nature
Supplying visitors with advice
Performing firefighting responsibilities and law enforcement, including gathering use license fees and gear sales, and performing property care
While providing exceptional customer service, communicating with park guests
Compiling environmental data on plant and wildlife populations
Employed in Hawaii as a National Park Ranger
Applicants for national park ranger departments possess a range of responsibilities that include teaching people about the plants and wildlife in the area, as well as how to protect them through everyday efforts. They also make sure that conservation laws are adhered to by the parks guests. The later is the responsibilities of a protective park ranger. In order to received law enforcement abilities you must first meet these requirements:
Hawaii Park Ranger DOCARE law enforcement responsibilities
Conservation districts
State properties
Historic sites
State parks
State coasts
Woods reservations
Coastal zones
Firearms, dangerous weapons, and ammo laws
Discover online park ranger educational opportunities in Hawaii that are a match for you!
Hawaii Park Ranger Requirements
At least 21 years old
Possessing a driver's license
Educational Prerequisites:
Bachelor's degree to get a GS-05 level standing

Must contain 24 hours of coursework that is related
One year of graduate school to get a GS-07 level standing
Experience:
Those who do not have a formal education will need to complete the follow experience requirements in order to become a protective park ranger:
One year of experience in the GS-04 level like:

One year of experience implementing law enforcement abilities to the protection of visitors and resources
Park guide experience
Law enforcement experience
Minimal Conditions for Park Ranger in Hawaii
Having the capability to lawfully work in the US
Having a Hawaii driver's license that is legal
Having the ability to match all national and state requirements to make use of firearms
Being a legal Hawaii resident at that time of the application
Lacking a domestic violence conviction
Having the ability to do the following physical tasks:
Trek 1 mile within 20:00
100m swim in less than 3 minutes
Applicants can also have a mixture of experience and education.
Hawaii Park Ranger Education
Although the state of Hawaii doesn't always require a college degree, some education can fulfill experience requirements and having a degree can give a boost to your career later down the line.
Substituting Education for Experience:
College prep (each year finished is equivalent to 1 year of expertise)
High school graduate (1 year = 1 year experience)
These kinds of expertise have to to become a Level III CREO:
General: Two years adequately demonstrating these skills:

Reading and understanding complicated content
Composing reports that are clear and factual
Matching and working efficiently with individuals
Understanding and applying regulations and various rules
Law enforcement: A year of increasingly responsible LEO work
A year of increasingly responsible work
Measures to Be Hired as a CREO Policeman:
Submit a civil service application that is completed
Satisfy with these conditions:

Minimal qualification conditions
Pass an exam
Civilian hiring regulations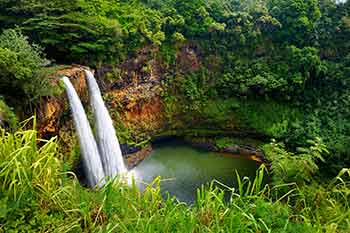 Salary Information for Park Rangers in Hawaii
Park Rangers in Hawaii take home a great salary while pursuing a fulfilling career protecting the land of his or her state. According to the Bureau of Labor Statistics, the average Park Ranger in the state of Hawaii make a median salary of $41,940 per year.
Park Ranger Programs and Schools in Hawaii
Get Your Degree!
Find schools and get information on the program that's right for you.
(It's fast and free!)
Choose your area of study and receive free information about programs you are interested in. Park rangers are responsible for protecting our parks and wilderness areas as well as guiding and educating the public. These duties are the same across the local, state, and national levels. Park rangers pursue degrees related to parks and recreation, environmental science, as well as law enforcement and criminal justice.