Are you looking to find out more information on how to become a park ranger in Delaware? Here, we have outlined all the information you will need regarding the requirements and training for Delaware park rangers.
Park ranger work in Delaware have the responsibility of conservation and law enforcement in order to keep park guests and wildlife safe. If one is interested in this career path, they can receive employment through  the National Park Service or the Delaware Department of Natural Resources and Environmental Conservation's Division of Recreation and Parks.
Becoming a DNREC Enforcement Trainee is step one on the road to being a Delaware park ranger.
Delaware Park Ranger Job Duties
Collecting environmental data on plant and wildlife populations
Helping injuredor missing hikers
Teaching people about area and nature conservation
Working outside and caring for nature
Conducting Tours
Performing firefighting responsibilities and law enforcement, including gathering use license fees and gear sales, and performing grounds care
While providing exceptional customer service, communicating with park guests
Supplying visitors with advice
Find schools and get information on the program that's
right for you.
(It's fast and free!)
Featured Schools
Delaware Park Ranger Requirements
Applicants for Delaware Park Ranger occupations may meet experience prerequisites and DNREC's instruction through one of these procedures:
Possess an Associates or greater in environmental science, natural resources, criminal justice, sociology, or a related major;
OR
Have six months of experience in one of the areas listed below and a high school diploma or GED
Narrative report writing
Using regulations, natural resources laws, rules, processes, policies and standards
Expertise in conducting interviews, running investigations including collecting evidence and recording info
How to Become a Delaware Park Ranger Through the Division of Parks and Rec
Park ranger positions, both entry level and senior positions will be found on the DNREC website or here at Park-Ranger.org!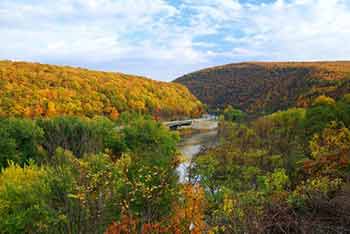 Delaware Park Ranger Education and Training Requirements
The State of Delaware Human Resources provides examination facilities in these cities:
Wilmington
Kent County – Haslet Armory- Dover
Sussex County – Georgetown
The test content contains the following facets that are essential:
Writing ability
Reading ability
Public interactions
Currently, there are six workable state agencies which might be accepted to offer this training:
Dover Police Department
Newark Police Department
New Castle County Authorities
Delaware State Police
The training should range from more, and these subjects:
Physical training
Gear direction
Event control
Firearms training
Identifying mental illness
Community relations
Discover online park ranger educational opportunities in Delaware that are a match for you!
Once this training has been finished by a trainee/park ranger, she or he is going to be given a Delaware Council on Police Training Basic Training Certification. A park ranger must complete 16 hours of continuing education per annum to keep this certification.
Training for DNREC Enforcement Trainees will continue on the job for at least six months. The trainee will soon be promoted to a DNREC Enforcement Officer I., if successful.
Prerequisites for Delaware Park Ranger Occupations
One must possess a driver's license in Delaware
One must pass a criminal history test
A psychological/psychiatric examination must be passed
A written examination must be passed
One must consent to join a labor organization pay dues and /collective bargaining union
Be at least 21 years of age
Complete a substance abuse screening
Upon submitting a job application, applicants are notified of the time and location of their required DNREC Enforcement Trainee written exam that will need to be successfully completed.
Learning to be a Park Ranger with all the National Park Service in Delaware
The following standards must be adhered to by national park rangers in Delaware:
Be a U.S. citizen
Have a current, valid Delaware
Pass a background investigation
Must be 21 years of age
Match with schooling or expertise qualifications for GS5-grade park ranger occupations through among the following:
Have one year of specialized expertise in:

Parks and recreation direction
Law enforcement
Wildlife and direction
Administrative, specialized or scientific work
Or
Process a bachelor degree with a minimum of 24 hours in related subjects
OR
Have an equivalent mix of expertise and education
Salary Information for Park Rangers in Delaware
Park Rangers in Delaware take home a great salary while pursuing a fulfilling career protecting the land of his or her state. According to the Bureau of Labor Statistics, the average Park Ranger in the state of Delaware make a median salary between 40,000 and 60,000 per year.
Park Ranger Programs and Schools in Delaware
Get Your Degree!
Find schools and get information on the program that's right for you.
(It's fast and free!)
Choose your area of study and receive free information about programs you are interested in. Park rangers are responsible for protecting our parks and wilderness areas as well as guiding and educating the public. These duties are the same across the local, state, and national levels. Park rangers pursue degrees related to parks and recreation, environmental science, as well as law enforcement and criminal justice.